Services





The main services offered by Quatromanos to its corporate clients both in Uruguay and abroad include:





·

Design and execution of every aspect of press release strategies.



·

Development of strategies for approaching mass media and leading communication professionals in areas relevant to the client.



·

Design and execution of contingency press release plans in critical scenarios.



·

Design, preparation and drafting of an organization's Crisis Management Manual.



·

Training of the organization's spokespersons, so that they can establish the right kind of relationship with the media and the professionals in them.



·

Preparation of press kits, dossiers or gazettes by professional journalists capable of creating quality texts while drawing the attention of the media to the client's message.



·

Organization of every aspect of press conferences, press rounds or clients' special events.



·

Client-specific actions aimed at publishing articles, holding interviews or presenting special reports in the media through Quatromanos's contacts in the press, the radio, and broadcast and cable TV.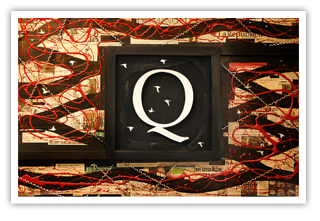 ·

Preparation of daily electronic reports to keep the client and any persons it may indicate informed about the news published in the press and any relevant information released by electronic means throughout the day.



·

Monitoring communication media in order to detect information demands or breaking news that may be relevant to clients and their business, and preparation of special reports that reach the client's computer terminal on a real-time basis.



·

Advice in the preparation of papers and presentations, as well as speeches and public or private communications.



·

Preparation and edition of house organs and external publications (magazines, newsletters).



·

Development and execution of internal communication plans.